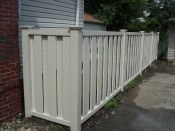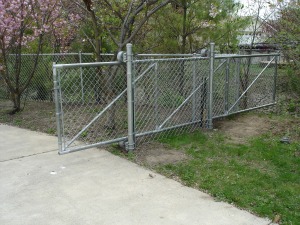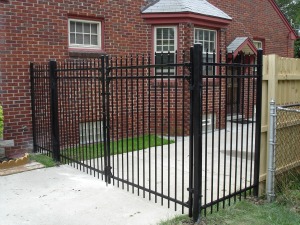 Vinyl
  provides the long lasting look of a well maintained fence, year after year, without the hassle of painting. Choose from a large selection of styles from a picket fence, to a solid privacy, or one with a lattice top. We design and fabricate all our vinyl in shop to ensure a custom fit. Fences are available in tan or white to help match exiting decor. 
Wood
is a attractive natural way to add character to your yard. Whether it's an all cedar or pressure treated fence we custom build each panel on the job to provide the best fit.  Panels are also available to purchase and are built to order for those who wish to do it themselves. 
Chain link
  is the most popular fence choice.  Enclosing your pool, creating a dog run or just fencing off the perimeter of your yard. Chain link provides a durable, economical, and maintenance free fence.  Vinyl coated chain link may also be purchased and is available in selection of colors.
(Black, Brown, and Green)

Wrought Iron
  is one of the fastest growing fence products today.  A decorative ornamental fence provides security and a maintenance free ownership. 
Commercial
  fencing provides security to your business.  Whether it's fencing off a parking lot, air conditioner unit, cell tower, tennis court or just enclosing your yard.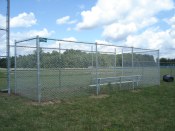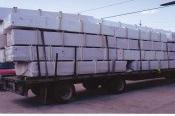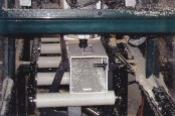 We buy large supplies of vinyl and fabricate everything in shop.

Browse through our 

 to see how a fence can enhance your yard.